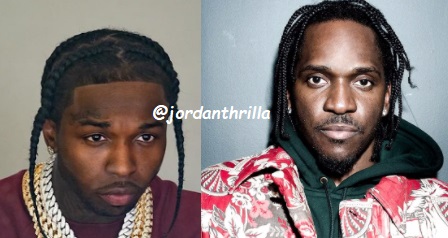 Pusha T Disowns Jadakiss "Hunting Season" Lyrical Killing Spree Song After Pop Smoke Murder.

Pusha T wants nothing to do with a song called "Hunting Season" he recorded with Jadakiss after Pop Smoke's death because of its "Killing Spree" references.
In a viral Instagram post he said that the songs references of a "Lyrical killing spree", is not appropriate given how Pop Smoke was hunted down and killed.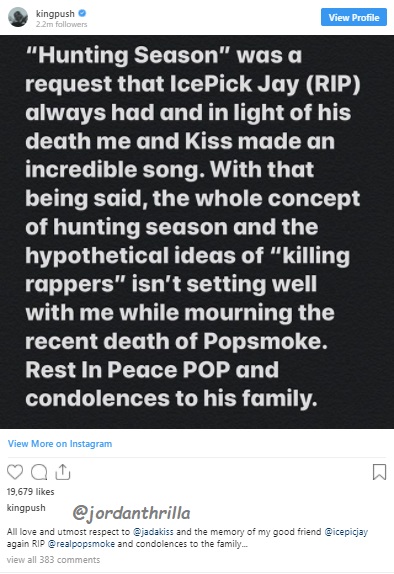 While some see the gesture as noble, other people brought up the fact that Pusha T and Kanye West paid $85,000 for a picture of Whitney Houston bathroom after she died from a drug overdose. They used that photo as an album cover.
However, another way to look at it is that Pusha T has matured a lot mentally as an individual and now realizes when stuff like this is not appropriate.
All in all, it looks like we won't be seeing Pusha T diss Drake again.
Author: JordanThrilla