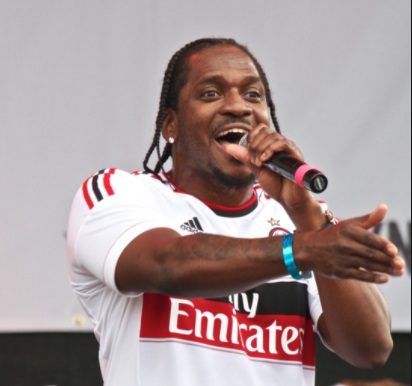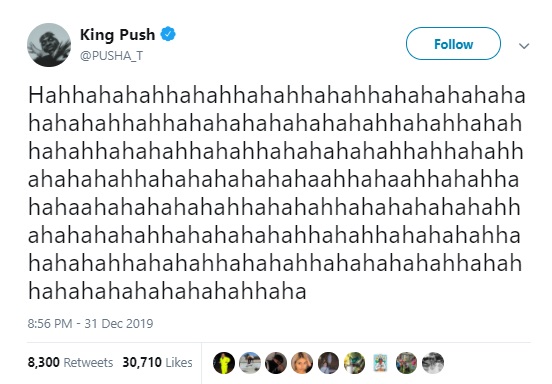 Pusha T Reacts To Drake's New Interview with Laughing Disrespectful Message on Twitter. Pusha T literally gets the last laugh at Drake.

Pusha T has finally responded to Drake's new interview, and his response to Drake was very disrespectful. In a viral tweet Pusha T sent out a last laughing message saying,
Hahhahahahhahahhahahhahahhahahahahahahahahahhahhahahahahahahahahhahahhahahhahahhahahahhahahhahahahahahhahhahahhahahahahhahahahahahahaahhahaahhahahhahahaahahahahahahhahahahhahahahahahahhahahahahahhahahahahahhahahhahahahahhahahahahhahahahhahahahhahahahahahhahahhahahahahahahahahhaha.
The tweet brought back memories of the infamous Kawhi Leonard leaugh from last season.
During Drake's new interview, Drake admitted he lost the beef to Pusha T, but also said Pusha T took the beef too far when he exposed to the world he had a secret son with former stripper.
Pusha T exposing his son to the world, allegedly lost Drake a lucrative deal with Adidas.
The beef ended when Drake never replied, and had to call J Prince to save him. Pusha T literally got the last laugh in this case.