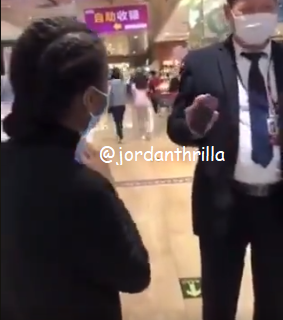 A racist video has surfaced of Black people not being allowed into a shopping center mall in China. The sad video shows two racist Chinese security guards stop a black woman from entering the shopping center, while telling her white friend that she can go through.
The white lady in the video was completely surprised at the racism from the Chinese security, as the black lady asked nicely why she wasn't being allowed to enter. In China there is an increased fear that tourists can bring the coronavirus back into the country restarting an epidemic, but they seem to have chosen to specifically target black people.
It's a sad situation where racism is mixing with a viral pandemic. As more videos come out pertaining to this topic, maybe it will bring about some changes in China allowing everyone to be treated fairly. As of right now black people are not allowed in Shopping Centers around China, as crazy as that sounds.
Author: JordanThrilla