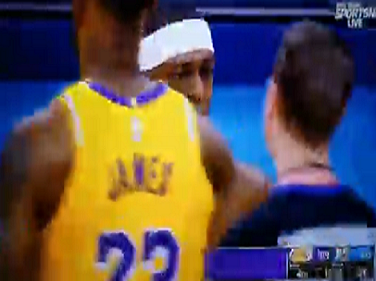 Rajon Rondo Gets Ejected for kicking Dennis Schroder in the groin balls, then Calls Referee a "F****** P****", and gets Technical Foul While Leaving the Court too.
Rajon Rondo is no stranger to ejections, and he is back to his pesky antics. During Lakers vs Thunder, Rondo made a dirty play hitting Dennis Schroder in the groin. He was quickly ejected, then had some words for referee,
"F******* P****".
Rondo has made a name for himself around the league as player who isn't afraid to try the unthinkable. Last season he famously punched Chris Paul in the face, then allegedly spit in his face starting a massive brawl. For that he got a lengthy suspension. With more at stake for the Lakers this season, we should see Rondo keep a cool head on the court after this incident.