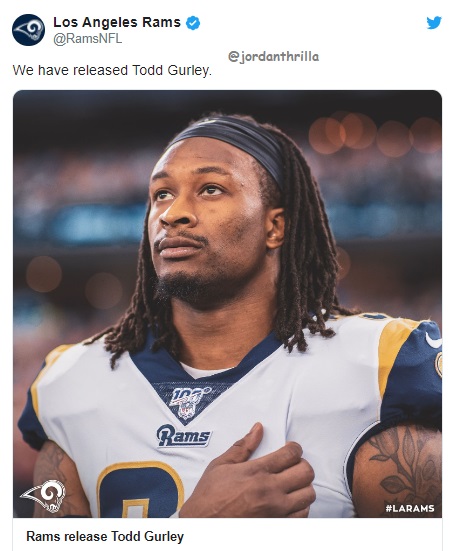 Los Angeles Rams Cut Running Back Todd Gurley To Avoid Paying Him $10.5 Million Due Today.
Toddy Gurley's Rams career is officially over. Rams announced in a viral tweet that they have released Todd Gurley from their roster. Reports say Rams cut Toddy Gurley before his $10.5 Million dollar contract became guaranteed. That 10.5 million guarantee what set to be due today.


Reports say Rams had spent weeks trying to find a good trade for Todd Gurley. When they weren't able to find one that worked for them, they quickly released Todd Gurley so they wouldn't have to pay him that $10.5 million.
Todd Gurley is now free to sign with any other NFL team.
Author: JordanThrilla