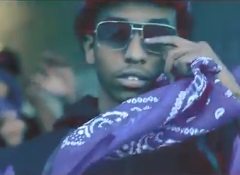 Rapper "22 Filthy" Shot and Killed in Boxing Day Shooting in Calgary Canada.

"22 Filthy" is dead after being shot in a Boxing Day shooting according to multiple reports. "22 Filthy" is the brother of 22 Neat. 22 Filthy's death would be second to happen to a rapper in Canada this week. Canadian rapper Bvlly was shot and killed just a few days ago on Christmas day.
Details on what led to shooting have not been released, the investigation is still ongoing. People generally think of a Canada as a nice place known for having the most polite people on earth, however the past few weeks show it gets mean and gritty over there as well.
Pray for the family of "22 Filthy" through this tough time. RIP 22 Filthy.