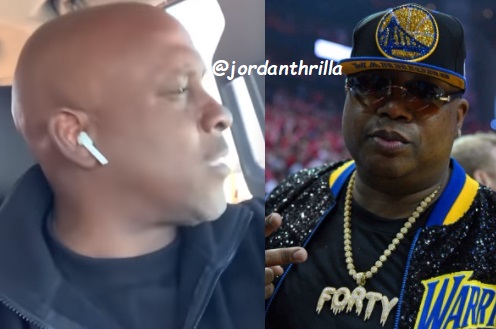 Rapper E40 Calls Richie Rich A Snitch Rat, and Richie Rich Responds Putting Him on 48 Hour Notice.

E-40 is viral after his comments about Richie Rich being a snitch like Tekashi 6IX9INE. This led to Rich going on a rant responding to the E 40 diss and giving a 48 hr warning.

You can tell feelings where caught when E40 likened him to a rat. The terms "rat" and "snitch" are known as the most controversial words in Hip Hop these days. They are used as one of the worst verbal forms of disrespect in rap beefs.
The beef between these two seem to searing hot on the grill. That 48 hour notice lets you know how serious things are between them. Let's hope cooler heads prevail.
Author: JordanThrilla