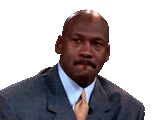 Does anyone remember the rapper named Fetty Wap? If you do he was allegedly arrested for punching a Las Vegas valet right in the face. The statement from the report of the Las Vegas police say his time arrest was an early morning 8:30 am on Sunday. Hopefully he had a chance to drink his coffee before this happened.
Police say Fetty Wap attacked three employees. Only one of the employees was actually hit.
Luckily for him, he was released from prison jail today, but will have to appear in c ourt in October. The charge will three counts of misdemeanor battery.
A spokesman for Las Vegas Metropolitan Police confirmed Fetty Wap was arrested around 8:30 a.m. Sunday for allegedly committing battery against three employees, after initially saying he allegedly hit someone. Lets hope he beats this case, and also becomes friend with the unlucky Las Vegas valet he punched in the face.
#FettyWap #arrested #LasVegasValet #LasVegas #Valet #punched