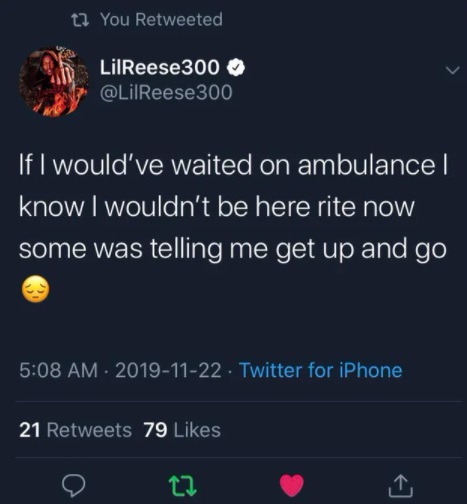 Lil Reese Explains How He Narrowly Survived Getting Shot in His Throat, by driving himself to the hospital while bleeding out from his throat.
Lil Reese is lucky to be alive, and he will be first to let you know that. Lil Reese took to twitter to explain how,
"If I would've waited on ambulance I know I wouldn't be here rite now some was telling me get up and go".
Lil Reese is truly a modern day superhero, in terms of having the strength to drive to the hospital, after being shot by a semi automatic rifle. His surgery wound tells the story of how close to death he was. Someone was definitely looking out for Lil Reese on that day.