Rapper The Game Gets a Kobe Bryant Face Tattoo Tribute of His Number 8 Jersey Number.

The Game now has Kobe Bryant's Jersey Number tattooed on his face as a tribute. The Game revealed his new Kobe Bryant face tat in a series of cool pictures.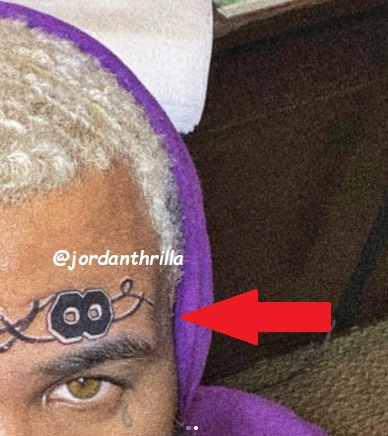 The new tattoo is right above his left eye, so now you won't be able to look into his eye without remembering the legendary legacy of Kobe Bryant.
The Game is one of many celebrities who have gotten Kobe Bryant tattoos. A few weeks ago Lebron James was seen getting his Kobe tribute tattoo.
RIP Kobe Bryant.
Author: JordanThrilla