Ray J Pulls an Elon Musk and Sees His Unbreakable Glasses Invention Break on Live TV Demonstration.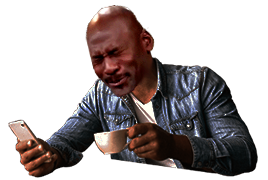 Ray J has gone viral after a debacle similar to the glass breaking on the Tesla Cybertruck. During an interview, Ray J was boasting about his new unbreakable sunglasses invention, and dared the reporter to try and break them.
As Ray J kept repeating "they're unbreakable", the host easily snapped them in two with his bare hands.
The look on Ray J's face said it all. You could tell he was embarrassed, and trying his best to play it cool. His words told the rest of story as he quietly said,
"I don't care".
When someone says those words with the look Ray J had on his face, it usually means they care a lot.