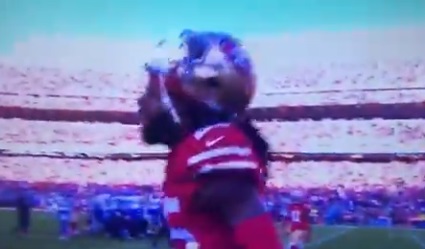 Richard Sherman Says "I Like That" After Getting Interception during Vikings vs 49ers. Richard Sherman taunts 49ers.
Richard Sherman is still good, and he proved it today when got an amazing interceptions in the biggest game of 49ers season so far. Richard Sherman then told the world,
"I like that"
to trash talk the 49ers.
It wasn't too long ago when people were mentioning Richard Sherman's name with has beens league. After he tore his Achilles, while playing one of the most difficult and demanding positions in the NFL, it didn't seem like he would ever return to playing at a high level.
Richard Sherman is a true warrior, and he fought through all the doubt to still be making a huge impact on his team.