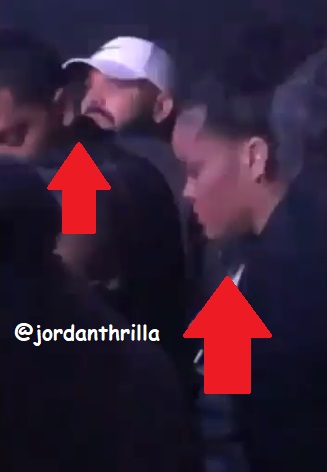 Rihanna Caught Hanging Out With Drake in the Club After Her Breakup with Billionaire Boyfriend Hassan Jameel.

They say when a girl breaks up with someone they look for a shoulder to cry on, it looks like Rihanna found her shoulder and his name is Drake.

In a new video Rihanna was seen hanging with Drake, only a few days aft.er her breakup. Rihanna broke up with her boyfriend due to being "tired of men" according to multiple reports.
Chris Brown and Drake were on good terms, even appearing in music videos together. It's not clear how this will affect their new friendship.
Author: JordanThrilla