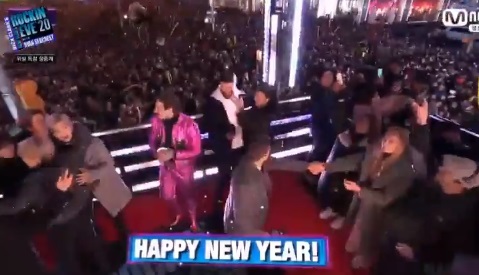 RM Kim Namjoon and Post Malone Have a Group Hug, After He Almost Left Posty Out of the New Years Group Hug. Post Malone almost gets left out of RM Joonie group hug.

South Korean Rapper RM Kim Joonie and Posty had a Group Hug Bringing Two Regions of the World Together on New Years.. What looks like a simple hug, represented much more. It brought fans on two opposite sides of the world together. Millions of tweets such as the one below were tweeted in honor of the incredible hugging moment.
For RM namjoon and Post Malone fans, the New Years show will be one they never forget.