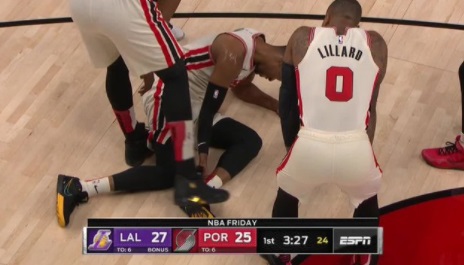 Rodney Hood Tears His Left Achilles Tendon While Running Up the Court during Blazers vs Lakers. Rodney Hood Achilles Injury. Demarcus Cousins may be cursed.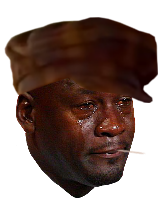 It is with a heavy heart to announce the first major injury of the NBA season has happened.
With 3 minutes left in the 1st quarter, Rodney Hood crumbled to the ground while running up the court with no contact. The whole arena fell silent as they already knew what had just happened.
Rodney Hood was having a strong season. He was averaging around 12 ppg, while shooting 50% from the field, and 40% from the three point land. The Carmelo Anthony pickup becomes more important than ever, in losing the offensive firepower Rodney Hood brought to the team.
On interesting thing to note, is this would be the second time an Achilles injury happened when Demarcus Cousins was in the vicinity. The last time being Kevin Durant. If you included Klay's ACL injury, it's the third serious leg injury with Cousins in the arena. You could go further and include the unusual string of injuries Cousin's himself has had. This is leading some people to believe he might be a legit Injury curse now.
Lets all hope Rodney Hood can bounce back quickly from this serious injury. No fan of any teams likes it when a player in seriously injured like this.