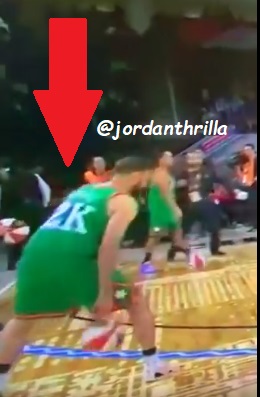 Ronnie 2K Embarrasses Himself During Celebrity All Star Game Playing Like a Brown Shirt.

Ronnie2K had the worst performance ever at the NBA Celebrity All Star Game. Ronnie 2k shot air balls with the worst shooting form ever seen, and missed layups completely failing at proving his real life basketball skills.

His real life jumpshot is simply disgusting.

He hit the bottom of the rim on wide open layup attempts. He played like a 65 overall brown shirt in 2k20.
This is going to be one day that Ronnie 2K is going to want to forget. He should definitely stick to playing basketball with a controller.
Author: JordanThrilla