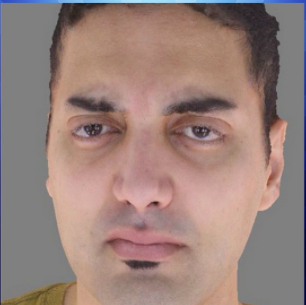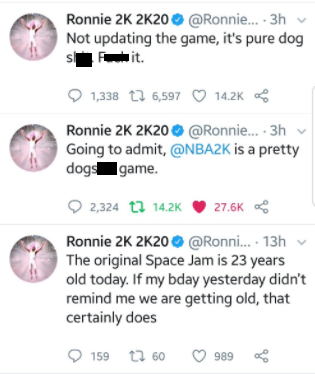 Ronnie 2K Twitter Account Hacked and Sends out Offensive Tweets possibly by Fired Employee.
Just days after a fired NBA 2K20 Employee hacked WWE 2K's facebook, Ronnie 2k's twitter account was hacked sending out a series is disrespectful tweets about NBA 2K and NBA 2K20 game. The tweets read
"Not updating the game, it's pure dog s*** f*** it"
"Going to admit @NBA2K is a pretty dogs*** game".
His account then sent out a tweet confirming it had just been hacked,
"The handle has been hacked and the recent offensive tweets from this evening have not been written or authorized by Ronnie 2K."
Safe to say it's been a really tough week for 2K sports. Their facebook account, and now twitter account, was compromised days apart. Hopefully they can get everything back in order there, and make a 2K game that is actually good.