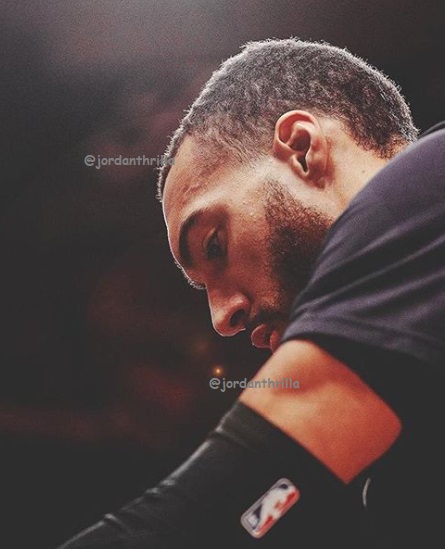 Rudy Gobert Apologizes For Spreading the Coronavirus After Being Irresponsible.
Rudy Gobert finally released a statement apologizing for irresponsibly spreading the Coronavirus after joking about it. In his statement, Rudy Gobert touched on the emotions he's going through, assured people he is fine, and also sent a warning for people who try to replicate what he did.
Earlier today, when Donovan Mitchell released a statement that seemed to diss Rudy Gobert, he responded with his own statement that seemed to show he had no remorse for his action.
At some point within that time frame, Rudy Gobert must of come to his senses and/or received some calls from his PR time that made him finally apologize.
The scariest thing about this situation is the thousands of people that may have come in contact with Rudy Gobert when he didn't know he was infected. Then you have to worry about the people those thousands of people came in contact with. Just two weeks ago, Rudy Gobert met with kids who already had serious health conditions.

The message is clear from Rudy Gobert, even if you think the coronavirus situation is being overblown, trying to prove your point the way Rudy Gobert did will always be futile.
Rudy Gobert has become public enemy number one because of this COVID-19 situation. In time when tension eases down, people will likely forget what he did and life will go on.
We shouldn't hold any anger or grudges towards Rudy Gobert, instead we should just hope he makes a full recovery along with anyone else he infected. Now is not the time to let negativity fester.
Author: JordanThrilla