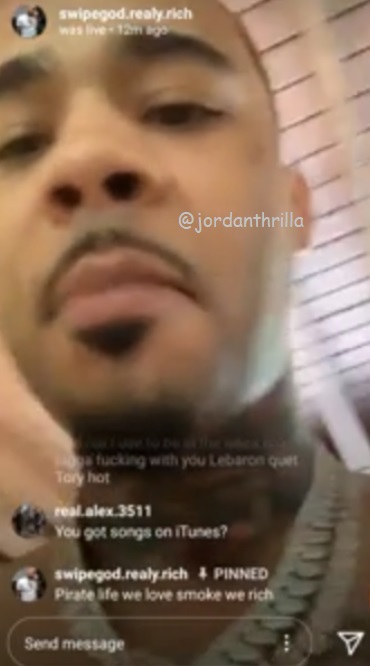 RX SwipeGod says that Young Chop's House was shot up in a new Instagram Live video. Young Chop's Uncle then responded to RX SwipeGod confirming that his house was shot up.

Young Chops Uncle told RX SwipeGod to "pull up again", showing he wants all the smoke. Rumors say he was moved out the city after the shooting because Young Chop was scared for his uncle's life.
It looks like this beef just became deeper than rap. Young Chop's house being shot up should be the sign that makes him finally fall back.
It is important to note that RX SwipeGod was the person who gave Young Chop the 24 hour notice to leave Atlanta not too long ago.
Author: JordanThrilla