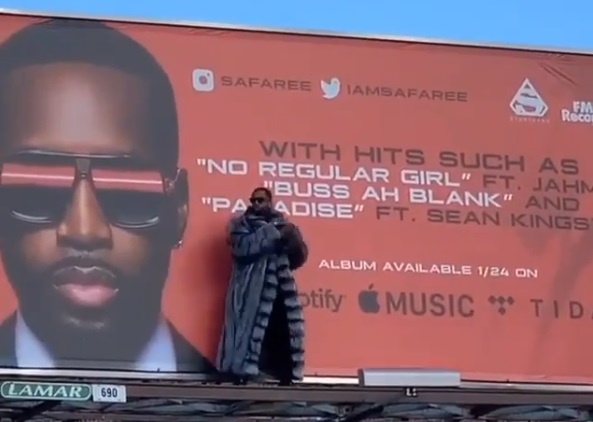 Safaree Pretends Jump From a Billboard Sign and Commit Suicide to Promote His New Album in Viral Video.

Love and Hip Hop star Safaree is trending after he pretended he was about commit suicide by jumping from Billboard sign, just to promote his new album.

Safaree wants to make sure you buy his album at all costs, even if it means confidently risking his life.
The problem with a stunt like this however, is that people might think you're making light of suicide. This could lead to a decrease in sales.
This just adds to the list of strange event for Safaree since he was dumped by Nicki Minaj.
I guess we'll have to wait for those first week sales number to see how this story ended.
Author: JordanThrilla