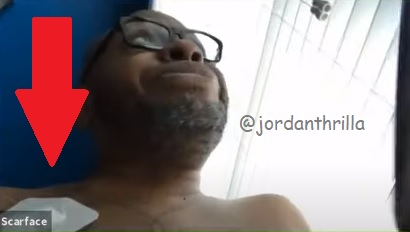 Rapper Scarface is on dialysis life support after suffering kidney failure due to coronavirus COVID-19 infection. Scarface revealed his current condition in a lengthy interview with Willie D. Scarface says he has had double bilateral pneumonia along with the kidney failure. He called his dialysis his new "lifeline".

During the interview Scarface says he has to do dialysis 3 hours a day 4 times a week, after never having kidney issues before catching coronavirus. Dialysis a process that removes excess toxins and solutes from your blood when your kidneys can no longer function properly.
Scarface first announced he had COVID-19 just about a month ago. The hip hop world has already lost Fred the Godson to coronavirus, now it's trying to take another legend from it. Let's hope Scarface can defeat this battle.
Author: JordanThrilla