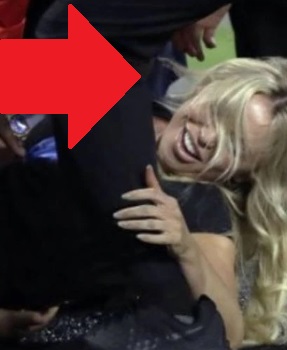 Security Tackles Woman Who Tries to Run on Football Field During Super Bowl LIV.

A woman got tackled during Super Bowl LIV after she ran onto the field. She smiled as she was taclked by Super Bowl security very quickly. She allegedly was bet by someone to run onto the field.

The look on her face says it all. Although there are at least 8 people slamming her to the ground, she has the happiest smile ever on her face.
It's a moment that will be talked about for ages. She's a legend in her own right now. The Super Bowl LIV fan who literally stormed the field.
Author: JordanThrilla