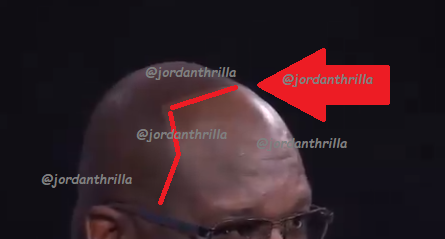 Shaq Reveals his Ernie Johnson Hairline on Inside the NBA after Losing Bet to Dwyane Wade To Grow His Hair Out.

Shaq the black Ernie Johnson went viral after he grew out his hair showing his hairline after losing a bet to Dwyane Wade. Shaq's hairline was so far back on his head, you realize why he went bald.
Shaq agreed to grow out his hair if Bucks lost to the Heat, which they did badly.

Him losing the bet was definitely worth it. Shaq's hairline might be one of the worst we've seen in recent times. At this point his hairline is almost not even a hairline anymore. It's more of a backline, since it starts at the back of his head almost.
Ernie Johnson embraced his far back hairline, but Shaq played it safe and went bald. Maybe Shaq should start being more confident and let that horrible hairline shine.
Author: JordanThrilla