Shaq Reveals The Real Reason Why His Wife Shaunie Left Him.
For many years people have wondered why Shaunie left Shaq Oneal. In a new viral video Shaq shows the real reason why Shaunie left him.
Shaq's poop stained underwear was the reason Shaunie left him. Apparently Shaq pooped on himself like James Harden did, then left his draws in the laundry for Shaunie to find.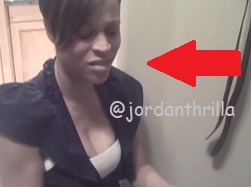 Just by the disgusted look on Shaunie's face, you could tell she was planning to leave Shaq.

So there you have it. It was the poop stained underwear of Shaq after he pooped his pants that led to his wife Shaunie leaving.
No one would of ever guess this is the real reason Shaunie left Shaq.
Author: JordanThrilla