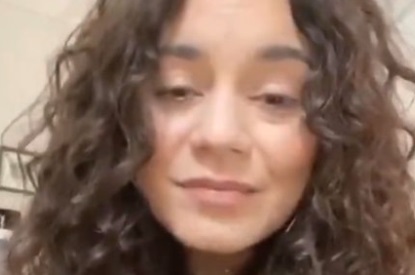 Vanessa Hudgens Posts Video Saying Everyone Should Get Coronavirus making "She's 31" Go Viral. Vanessa Hudgens then posts response video apologizing and clarifying her statement.
Vanessa Hudgens said everyone should catch coronavirus because death is inevitable, instantly going viral on social media with phrase "She's 31". The phrase started trended because people where saying she is immature for her sentiment. This made Vanessa Hudgens respond to the criticism with another video and clarifying her statements.

While technically she is correct that death is an inevitability of life, people are mad at the selfish nature of the comment. When Vanessa Hudgens said everybody should get coronavirus, some people feel she is making light of the people who are susceptible to dying from the virus.
It was easy to see that Vanessa Hudgens probably didn't mean to relay her point the way she said. She made that clear in her video responding to the criticism as well.
All in all, this was an example of why sometimes it's best to stay off social media.
Author: JordanThrilla