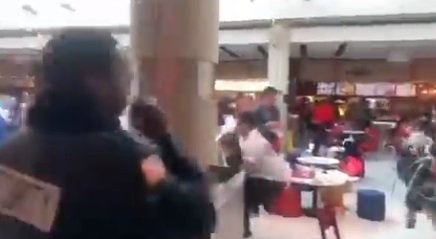 Shooting at Atlanta, Georgia Cumberland Mall Food Court in Cobb Leaves Multiple People Dead After Argument over Air Jordan 11 Bred Sneakers. Gunshots heard at Cumberland Mall after dispute over Jordan 11 Bred sneakers.
Multiple people are being reported dead after a shooting at Atlanta's Cumberland Mall. The dispute allegedly started over a pair of Air Jordan 11 sneakers, and escalated to gunshots being heard. Police are on the scene and the Mall has been locked down.
The Chaotic scene has gone viral on twitter. No arrests have been made yet according to reports and is still considered an active shooter situation.
Story is still developing.
Author: JordanThrilla