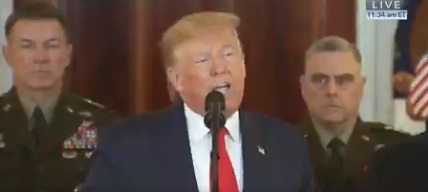 Social Media Clowns Donald Trump's Bad Makeup Job and Sniffling Slurred Speech During Public Address About Iran. Donald Trump says "Tolerited", "Toleride", and "Tolerided" during speech and goes viral.
A lot of people think Donald Trump slurred his speech throughout his public address to the nation. They also noticed Donald Trump's really bad makeup job, leading some people to believe he might even do his own makeup.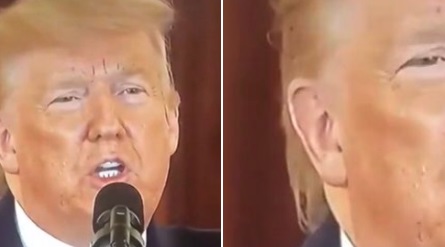 During the speech Donald Trump was sniffling often, and at times started to slur his speech a bit. This made him go even more viral after he said "Tolerited", with millions of tweets like the one below.
While most people were making Trump the meme of the day, there were also a few people saying they thought the speech was decent. To most though, it was a complete disaster. It's probably safe to say Donald Trump wasn't expecting to go viral in this manner today.