SPACEGHOSTPURRP Exposes ASAP Rocky As Gay with Photo and Says He was Black Listed in Music.
SPACEGHOSTPURRP is claiming that A$AP Rocky is gay, and he provided evidence in the form a picture. He also revealed that ASAP Rocky allegedly got him blackballed in the music industry, because of his secret lifestyle.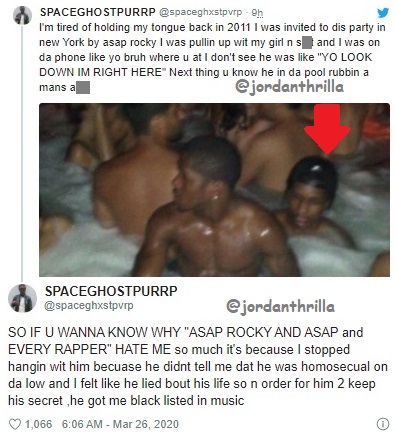 A few months ago the incident where male fans threw boxers at ASAP Rocky on Stage during a concert happened. It made some fans start wonder about why something like that happened.
If SPACEGHOSTPURRP saying ASAP Rocky is gay ends up being true, it would explain why those males felt it was appropriate to throw boxers at him on stage.
Author: JordanThrilla