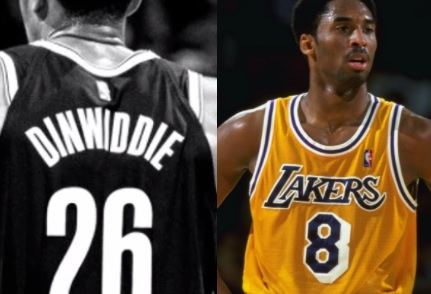 Spencer Dinwiddie Changes His Jersey Number from 8 to 26 In Honor of Kobe Bryant's Death.

NBA players have decided to retire Kobe Bryant's jersey numbers across the league, and Spencer Dinwiddie is the first.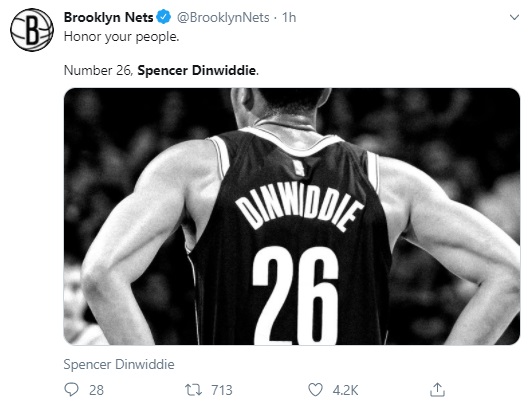 Spence Dinwiddie will no longer wear the number 8, now wearing 26. NBA granted him special permission to change his number mid season, which is usually against league rules.
Many other NBA players who wear 8 or 24 are expected to follow suit.
Here is a list of other players who are wearing Kobe Bryant's number 8:
Trevor Ariza
Bismack Biyombo
Bogdan Bogdanović
Alec Burks
Jordan Clarkson
Spencer Dinwiddie
Danilo Gallinari
Rui Hachimura
Maurice Harkless
Justin Holiday
Frank Kaminsky
RIP Kobe Bryant, his daughter, and the 7 others who died in the tragic crash.
Author: JordanThrilla