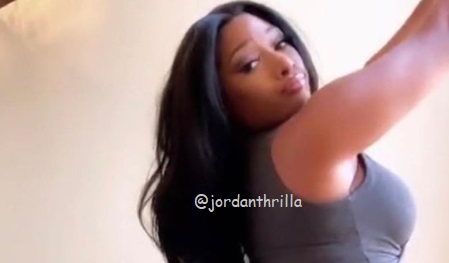 Sportscenter Shoots It Shot at Megan Thee Stallion on Instagram Live. Sportscenter flirts with Megan Thee Stallion in her IG Live comments.
Sportscenter is finally feeling brave with coronavirus lockdown going on. While Megan Thee Stallion was showing off her curves on Instagram Live, Sportscenter said "What's Good?" in the IG Live comments. It seemed Sportscenter was flirting with Megan Thee Stallion.

The circle with check mark in it, lets you know it was Sportscenter's official IG account. Has the biggest sports network in the world succumb to the heat of Hot Girl Summer? Only Megan Thee Stallion can make a whole network pull up on Instagram live to flirt.
Author: JordanThrilla