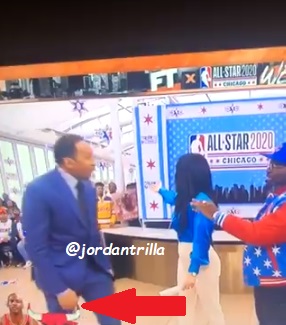 Stephen A Smith Almost Fights Lil Rel Howery on First Take For Disrespecting Him.

Stephen A Smith and Lil Rel Howery squared up and almost fought on First Take, after Stephen A Smith got mad about what he felt was disrespect. You could see Stephen A Smith ball up his fists as if he was about to throw a punch.

Luckily Stephen A Smith was able to hold himself back, so fans didn't have to see an unprofessional scuffle on Live TV.
This is why First Take is must watch TV.
Author: JordanThrilla