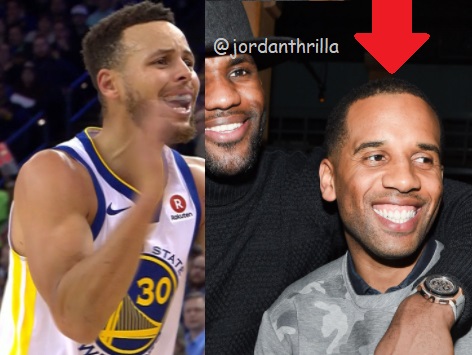 Stephen Curry responded to Maverick Carter (the best friend of Lebron James) dissing his defense with ultimate disrespect. Maverick Carter said he's 38 and Stephen Curry would still have trouble guarding him. That's when Steph Curry replied to Maverick Carter with a comment that burned deep emotionally.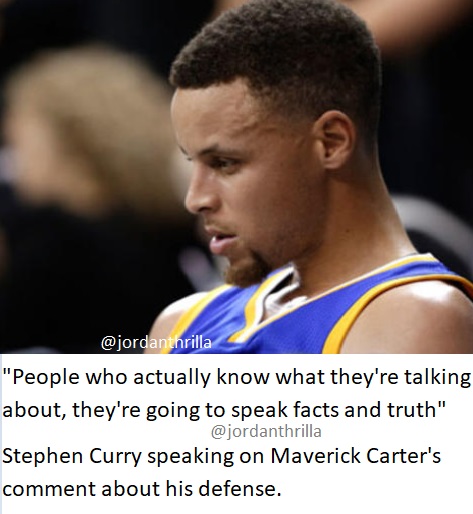 Stephen Curry said Maverick Carter doesn't know what he's talking about so he can't speak facts and truth. You could say Stephen Curry hit Maverick Carter with that "you're clueless, stay in your lane" line Lavar Ball made famous.
Maverick Carter is no slouch, he played football and basketball with Lebron James in high school, and even played college basketball at Western Michigan. It's definitely possible that Maverick Carter could be right in saying Stephen Curry would have trouble guarding him.
Author: JordanThrilla