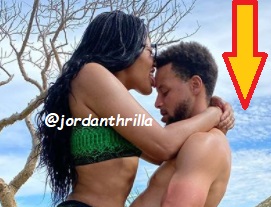 Stephen Curry Shows Off His Eggplant In Vacation Photo with Ayesha Curry.

Stephen Curry showed off his eggplant size, in a new vacation picture with his wife Ayesha Curry. In the photo caption "Vacation Vibes" Stephen Curry has a eggplant apparently, as he holds Ayesha Curry in a bikini.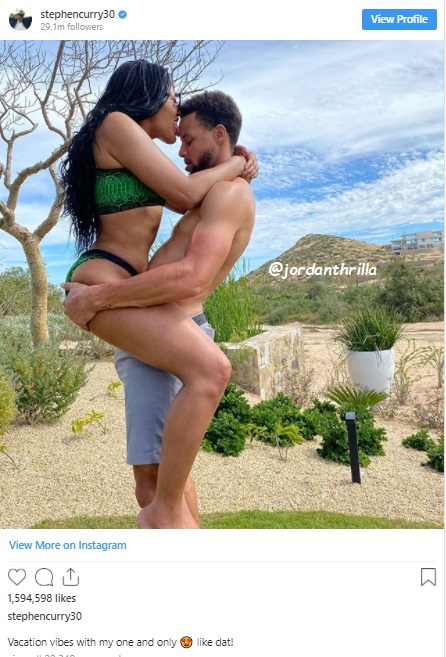 It looks like Stephen Curry is happier than ever he isn't in the All Star game this year.
He seems to be using the time off wisely, spending it with his significant other.
Stephen Curry and Ayesha parents might be a bit embarrassed they posted this photo on social media though.
Author: JordanThrilla