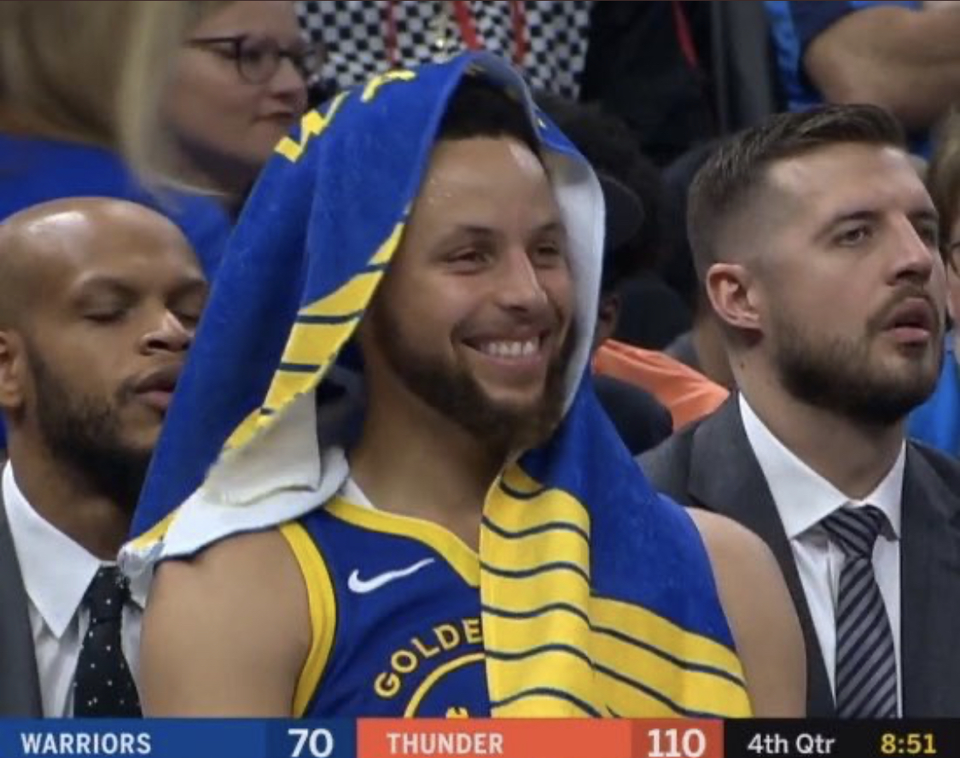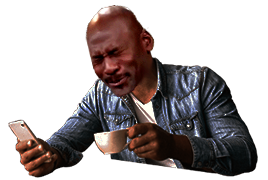 Stephen Curry Smiling on Bench during Warriors Blowout Loss to OKC signifies he has Given Up Already on this season and ever winning a championship again. It signifies the quick and brutal end to the Warriors "dynasty" is really real. It signifies the rapid decline of Stephen Curry is beginning. There's an old saying that picture is worth a thousand words, this picture was worth a million words.
The look and smile on Stephen Curry face, was a smile you give when you concede defeat, knowing your time has come and finally gone. It's look where in your mind you're thinking "How did it get here so quick?". For Stephen Curry he has had an easy ride to the finals and championships the past 5 years. Many people say he only got there because of cheating, major injuries to other superstars (Kawhi Leonard, Kyrie Irving, Kevin Love), and also getting Kevin Durant.
With all the body armor he had to hide behind all these years, this season we get to see the true Stephen Curry. A Stephen Curry that has to actually lead a team on a level playing field, like players such as Lebron James do. It's task Stephen Curry knows now, he will never live up to, so all he can do is smile on the bench in pain, reminiscing about the fake championship runs of the old days.