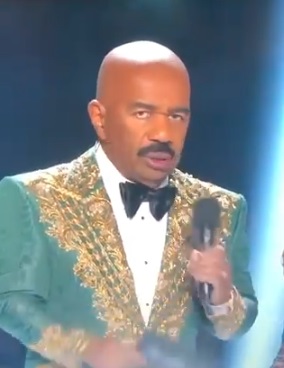 Steve Harvey Rolls His Eyes on Live TV When Talking About Climate Change during Miss Universe 2019.

Steve Harvey really hates the idea of Climate Change apparently. During Miss Universe 2019, Steve Harvey gave an epic eye roll after asking a question about climate change.
It was an eye roll Greta Thunberg would probably have nightmares about.
Now don't get me wrong, it could of been a coincidence, and he was rolling his eyes at something else, but it sure looked like an eye roll at the thought of climate change.
Steve Harvey has gone viral, so he will be sure to release some kind statement clearing the air soon enough.