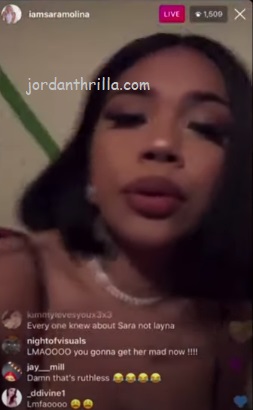 Tekashi 6IX9INE baby mama Sara Molina accused him of raping her and hiding money in a viral Instagram Live video. Sara Molina says 50 Cent taught Tekashi69 how to hide money before he was sent to jail. Fans are shocked that Sara Molina is exposing Tekashi 6IX9INE allegedly raped her and is hiding money at time when he is currently on house arrest.

Sara Molina says Tekashi69 raped her and hid money, because he didn't care about his child or her. Some people in the comments said it looked like Sara Molina was going to cry in the video, indicating deep emotional pain flowing strong.
Let's hope Sara Molina saying Tekashi 6IX9INE raped her is just another one of her crazy social media moments, and it really didn't happen.
Author: JordanThrilla