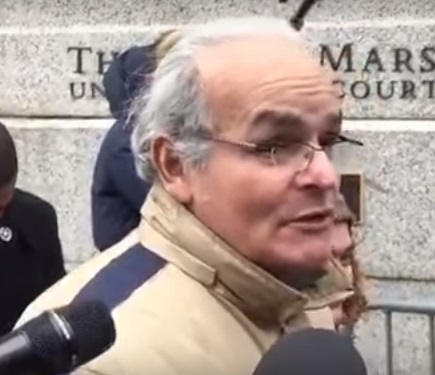 Tekashi 6IX9INE Biological Father Speaks to Press After his Son is Sentenced to 24 Months. Says he's glad Tekashi69 is in prison, because people were going to try and kill him if he was released.
Many people have never seen Tekashi69's biological father. That was until today, when he spoke to public after Tekashi was sentenced to 24 months in prison with 5 years supervised release. Today was the first time Tekashi69 saw his biological father in years. It took Tekashi69 being sentenced for him to finally show up in his life again.
His dad is seeing the bright side of things, and believes it is a good thing that Tekashi69 wasn't released. His dad is still in fear for his son's life, and believes the safest place for him is in a jail cell. This is the same sentiment a lot of people had when they saw Tekashi snitching in court.
Will Tekashi still be a target when he is released 24 months from now? History says snitches are generally not harmed when they released, but only time will tell.