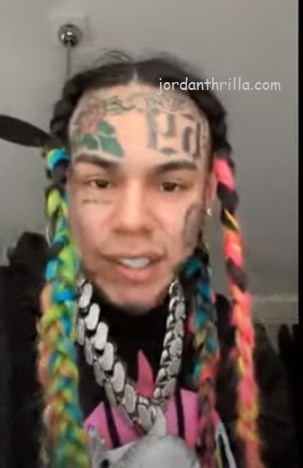 Tekashi 6IX9INE called out Nine Trey Blood Gang on Instagram Live for breaking the street code first. As Tekashi69 explained to fans why he snitched, he went down the list a reasons why he broke the street code only because Nine Trey Blood

Gang did.

Tekashi 6IX9INE asked people a tough question. Why wouldn't you snitch on people that beat you up, stole your money, slept with your baby mama, kidnapped you, and threatened your mother? Tekashi69 thinks people were foolish to think he would follow "street code", when the people that were suppose to look out for him broke the "street code" first.
Tekashi 6IX9INE finished his rant letting other rappers they are not on his level, and can't get the same amount of views he gets even after ratting. It's clear he wants all the smoke.
Author: JordanThrilla.