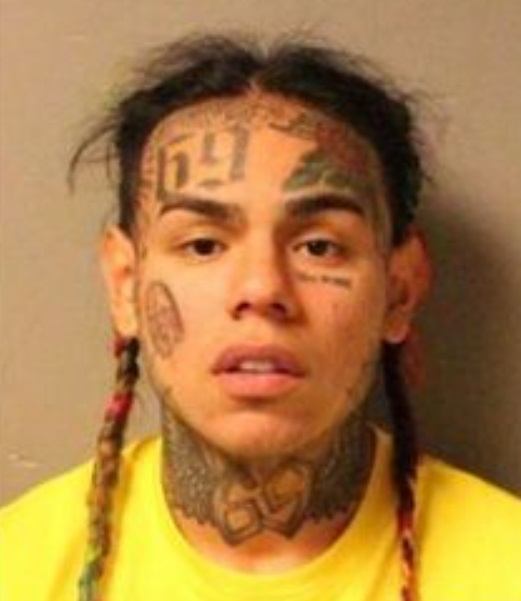 Tekashi 6IX9INE Changes His Instagram Bio Message to "Why Everybody Callin Me a Snitch, I'm missin something?" Mocking his Haters.
Tekashi69 just spoke for the first time since being released, changed his profile picture, and he had a message for people calling him a snitch. Tekashi asked the question "Why is everyone calling me a snitch? Am I missing something?" in his new IG bio message.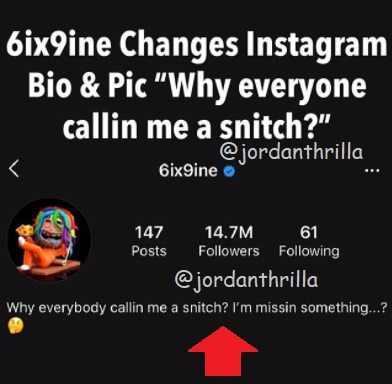 Most people would say that Tekashi 6IX9INE is clearly a snitch, but he himself seems to disagree. Perhaps there is more to this situation than meets the eye and Tekashi69 really didn't snitch.
The world is waiting to see if Tekashi will clarify his question.
Author: JordanThrilla