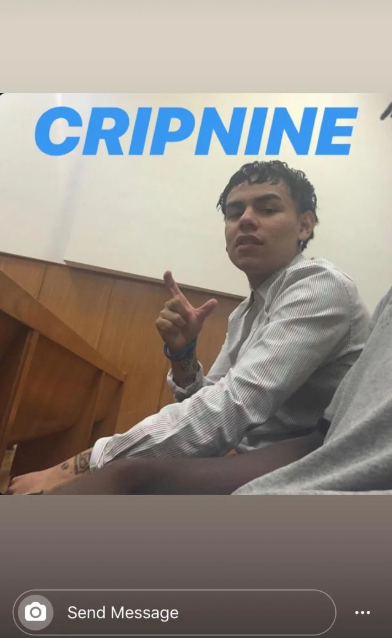 Tekashi 6IX9INE was exposed as being a Crip informant before he was 9 Trey Blood Gang member in newly leaked photo. In the photo Tekashi69 is seen in court throwing up a "C" sign with his hand. This is far cry from the Tekashi we all saw throwing up a "B's" sign, while decked out in everything red.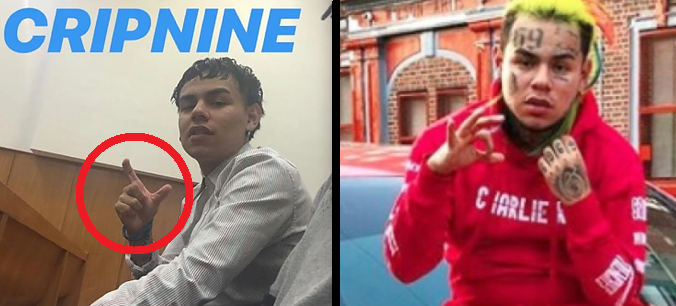 Does this further prove how fake Tekashi69 rap image was? Some people will say it looks like he was willing to pretend to be a part of any gang, he thought would make him seem "cool" and help his rap career. On the other hand, what if this proves he is a Crip informant, who was actually sent to infiltrate and dismantle the Nine Trey Blood Gang? If the latter is true, it makes sense why Tekashi69 happily snitching on any member he knows in 9 Trey.
It also would explain why he allegedly refused to snitch on 50 cent, who isn't a blood.
Author: JordanThrilla