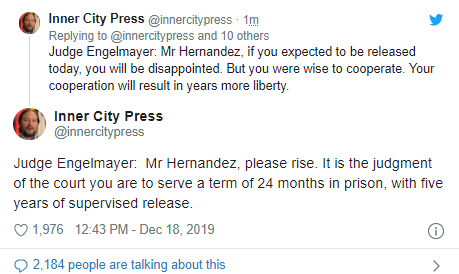 Tekashi 6IX9INE Officially Sentenced to 24 Months in Prison with 5 Years of Parole Supervised Release.
It's official Judge Engelmayer has sentenced Tekashi69 to 2 years in Prison with 5 years of parole supervised release. The snitching paid off because he was facing 47 years. It failed in the sense that he thought he was going to go free on time served.
What message does this send? It sends a message that snitching does pay off, but it won't get you free from prison. It will officially be two years before we see Tekashi69 on Instagram pulling funny stunts again.
This is the end of the Tekashi saga for now.