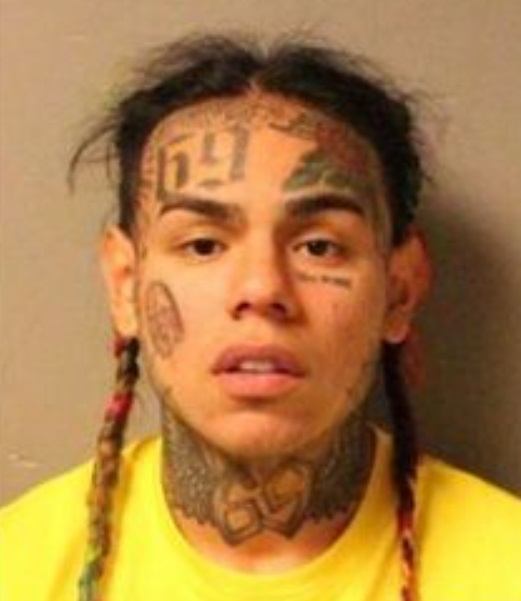 Tekashi 6IX9INE officially Released From Prison and put on house arrest.
Judge Engelmayer has officially granted Tekashi 6IX9INE release from prison according to new report. Tekashi69 will be on house arrest for the first 4 months of his supervised release from prison. Coronavirus concerns are what led to his release.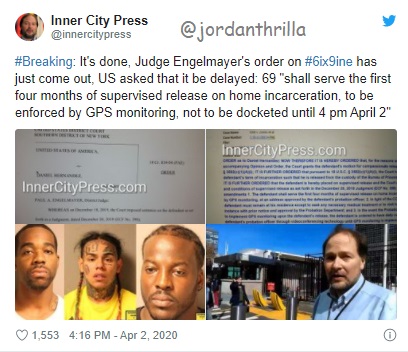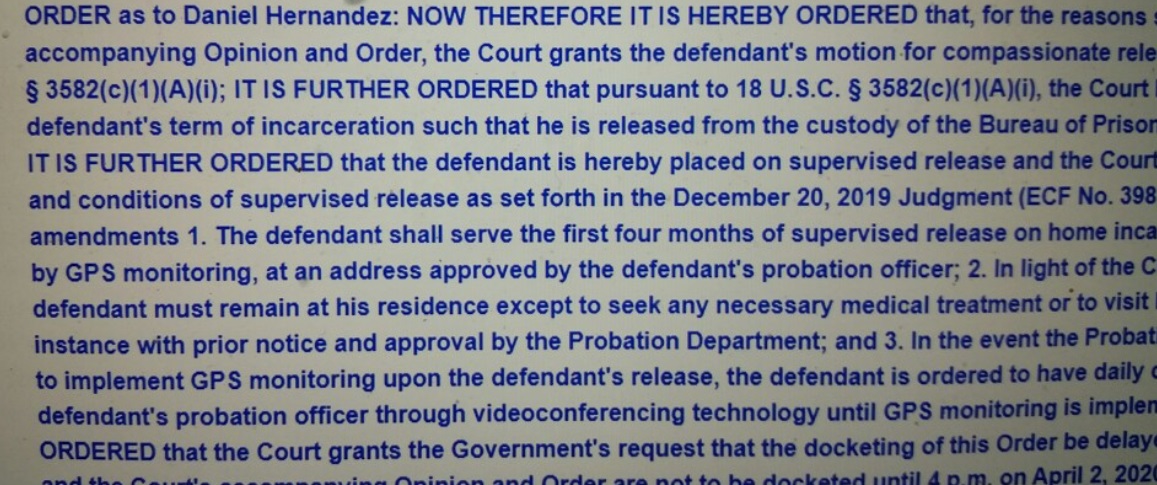 Tekashi 6IX9INE will be monitored by GPS surveillance 24 hours a day, but this is still major upgrade from sitting in a prison cell. Now Tekashi69 will be able to be comfortably at home on house arrest with his family, while working on his music.
A few months ago Tekashi was facing 24 years to Life in prison, now just months later he is a free man.
If ESPN did 30 for 30 specials on hip hop, Tekashi 6IX9INE's past few years would make a classic episode. No one ever thought it would be the coronavirus that set Tekashi69 free from prison early.
Author: JordanThrilla