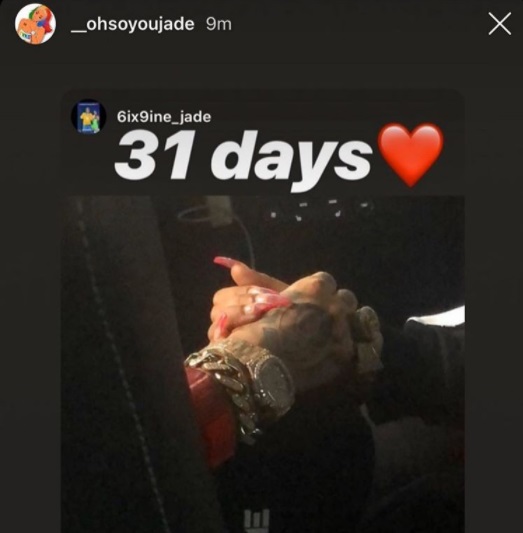 Tekashi 6IX9INE to be Released From Prison and Come Home in 30 days, according to his baby mama 6ix9ine_Jade.
Tekashi69 is almost free. His baby mama Jade posted a picture of him holding her hand on Instagram with caption,
"31 Days".
His releases date would fall around December 19th, just in time for the Christmas Holidays. Since the Instagram Message was posted yesterday, you would count 30 days from today. No one is sure how the hip hop world will accept Tekashi when he is released. There seems to be now grey area with people either saying he won't be accepted at all, or he will be the top rapper out with all the promo from his trial.
One thing is for sure, with all the snitching he did it would be tough for him to rap about the same subjects without being clowned for it.