Terry Glenn Jr Son of Former NFL Receiver Terry Glenn has Died after Drug Overdose on Thanksgiving. Found dead in family bathroom.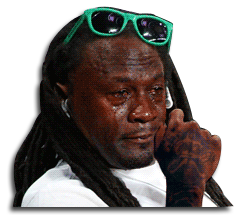 There is sad news in the sports world. Terry Glenn Jr, the son of Former NFL receiver Terry Glenn, has died after an accidental overdose at a family Thanksgiving party.
His death comes only 2 years after his father Terry Glenn died in a major car wreck. Terry Glenn Jr's last tweets before he died are heartbreaking, take a look below.
It's clear he missed his dad a lot, and was in emotional pain before he died of the overdose. RIP Terry Glenn Jr, and Terry Glenn Sr. Pray for their family through this tough time.