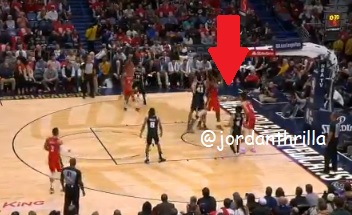 The First Basket of Zion Williamson's NBA Career.

Zion Williamson just scored his first points ever in a NBA game. After waiting over 2 months for Zion Williamson's NBA debut, fans were more than ready for Zion's first score.

Zion's first basket was incredible. It's still astonishing to see someone close to 300 lbs getting up like that.
With the inherent issues with Zion's knees it makes you appreciate what he is doing more, since we aren't sure how long it will last.
Hopefully this was the first score of a lengthy NBA career for Zion Williamson.
Author: JordanThrilla