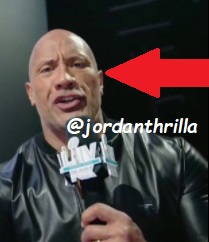 The Rock Hype Super Bowl LIV Intro Goes Viral.

The Rock's lit intro to Super Bowl LIV has taken social media by storm. Fans are going crazy over how much energy the Rock injected into the intro.
The Rocks energy was through the roof and even had fans, thinking of running through brick walls during the intro.

Is safe to say The Rock might be one the most legendary parts of this years Super Bow.
Fans will definitely be begging NFL for another The Rock into next year.
Author: JordanThrilla