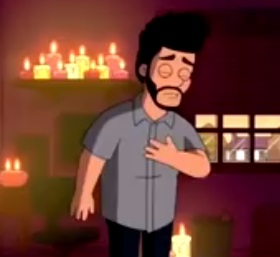 The Weeknd singing "I'm a Virgin" song to Hayley American Dad has gone viral. In the video, The Weekend sings to

Hayley

revealing to the world he's a virgin. The Weekend says "I'm a Virgin" in the chorus of the song in different vocal tones, while the scenery changes around Hayley.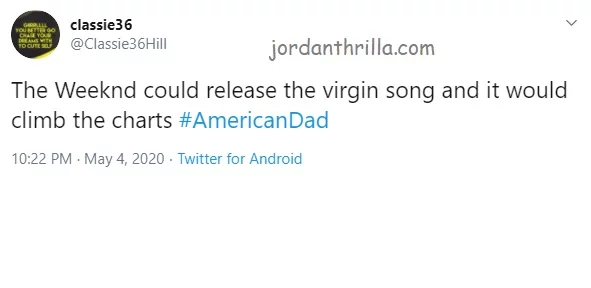 The song has been met with mixed emotions from fans. Some people are saying the Weeknd singing "I'm a virgin" on American Dad is silly, but a catchy. Other people are begging him to release the song, with some saying it would be a hit record.
Only time will tell what becomes of the American Dad moment where The Weeknd sang "I'm a virgin" to Hayley.
Author: JordanThrilla