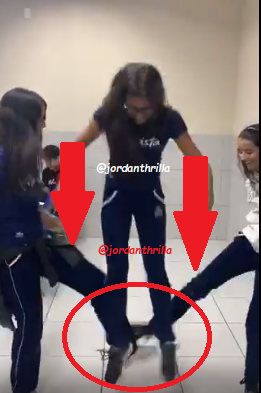 Tik Tok Skull Breaker Challenge Goes Viral After People Start Dying Doing It.

A Skull Breaker Challenge is really viral on TikTok, and it has a lot of people irate after deaths were reported.
The skull breaker challenge requires 3 people. 1 person jumps in the air while two people kick out their legs from under them. This makes them land on her skull usually resulting in serious injury.
Take a look at the Skull Break challenge below.

It's really crazy something so dangerously stupid could become viral. The challenge doesn't even look like fun.
Just thinking about how someone came up with challenge is enough to make your head hurt, before even trying the challenge.
Already there have been numerous reported deaths of people who tried the challenge. Let's hope people come to there senses before more tragedy occurs.
People really need to stick to safe challenges such as the NASA Broom Challenge.
Author: JordanThrilla