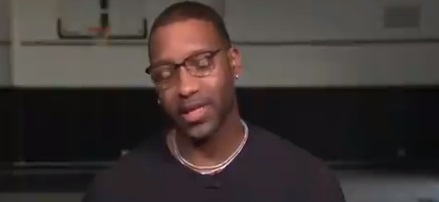 Tracy McGrady Says Kobe Bryant Told Him He Wanted To Die Young.

Tmac claims that Kobe Bryant told him he wanted to die as a young man multiple times, during a new interview. Tracy McGrady reveals the new information while talking about his close relationship with Kobe.

As he talked about Kobe wanting to die young, the emotional agony on Tracy McGrady's face was clear to see.

Kobe Bryant and Tracy McGrady had many clasic battles on the basketball court. Off the court however, they admired each other and were good friends. They even played against each other in one on one games for fun.
Even if Kobe wanted to die young, I'm sure he didn't want to happen the way it did in a helicopter crash.
RIP Kobe Bryant, Gianna, and the 7 others who perished in the helicopter crash
Author: JordanThrilla