Transgender Woman Attacks 79 Year Old Man Preaching On Subway, hitting him in the head with a sharp Stiletto Heel leaving him Bloody.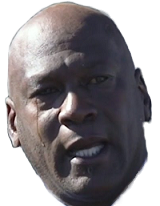 A transgender woman has gone viral, after she heinously attacked an elderly man, for preaching peacefully on a Subway train in New York. The man was singing gospel songs, minding his own business, when the transgender woman with a stiletto heel, got in his face, and told the old man to stop preaching or she would "bust him upside his head". She then hit him in the head leaving him bloody. Luckily, another passenger on the subway reportedly came to his aid, and help him stop the bleeding.
The transgender woman was likely offended, since the bible preaches against things like modifying the body God gave you, to transform yourself into something else, which in essence is a form of self hate to some religious people. Even if the transgender woman was offended, violence is simply uncalled for, especially when attacking a 79 year old man. The transgender woman deserves Jail time for the vicious assault, according to some people. Lets hope the old man is doing Okay now.